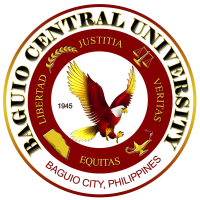 Baguio Central University, more commonly referred to as BCU is located in the northern city of the Philippines called Baguio which is aside from being the summer capital of the Philippines had become one of the centers of education in the north during the decades after the second world war and still is. The following items specify the updated programs offered by BCU under the ETEEAP. The requirements are also itemized below along with the instructions on the process of application.
The BCU-ETEEAP offers the following programs under the College of Teacher Education:
• Bachelor of Elementary Education
• Bachelor of Secondary Education
    ♦ You can choose from the following majors:
           – Biology/Physical Science
           – English
           – Filipino
           – Mathematics
           – Physical Education
           – Health and Music

The BCU Graduate School Department offers the following under the ETEEAP:
• Doctor of Philosophy in Administration and Supervision
• Doctor of Education in Education Management
• Master of Arts in Administration and Supervision
• Master of Arts in Alternative Learning System
• Master of Arts in Elementary Education
• Master of Arts in English
• Master of Arts in Filipino
• Master of Arts in Guidance and Counseling
• Master of Arts in Mathematics
• Master of Arts in Pre-Elementary Education
• Master in Business Administration
• Master of Arts in Home Economics
Requirements
The following are documents needed for ETEEAP enrollment. Interested applicants can submit whatever they have that match, or the equivalent, of the items in the list.
Resume/Curriculum Vitae/Personal Data sheet
ETEEAP Form-from the ETEEAP Director's Office
Service Record/Employment Certificates
Job Description
Recent 1.5×1.5 ID picture
Transcript of Record
• Undergraduate
• Post graduate
• Diploma
Birth Certificate issued by NSO/PSA
Certificate of Licensure Examinations taken
Certificates of Trainings/Seminars/Workshops Attended
Certificates of Awards/Recognition/Citations Received
Community/Extension Services Rendered
Membership in Professional/Government Organizations
Publications
• Include all appropriate evidences
• Pre-Interview/Pre-Assessment
• Schedule of Psychological Test
• Panel Interview
Fill up the application form pages 1 to 4 (See downloadable forms below).
Prepare a detailed resume or CV along with a cover letter of intent which includes the program of your interest.
Prepare a Detailed Functions and Responsibilities (DFR) or Service Record to be signed by your current employer.
Prepare a Detailed Functions and Responsibilities (DFRs) or Service Records to be signed by your previous employers (If available).
Prepare copies of employment certificates of current and previous employers pertaining to number 3 and 4.
Prepare all the other documents (NSO provided birth certificate, Diploma and transcripts of records of your completed education, etc).
Prepare all certificates of training, seminars and awards that you have acquired.
Prepare a list of your works or publications either in print or digital.
Any other relevant documents from any organization or entity as proof of your claimed skills and achievements.
For online application, you may scan all of the above along with a brief letter attached to your CV explaining your intent.
When you fill up your application/enrollment, please specify which offered program or degree you are interested to enroll in. After evaluation, the BCU ETEEAP administrators will send their reply to you informing you as to which of the courses/subjects and units/credits are covered by your credentials, and the subjects you still need to enroll along with the cost. ETEEAP enrollment is daily which means you will not follow a specific time frame. All subjects and requirements will be covered and completed through online learning modules. You will be provided additional instructions when your pre-evaluation is completed.
Important detail and requirement after evaluation: 
One of the requirements is for the college or university where you completed the bachelors or masters degree that you submitted with your other credentials to verify this by sending a copy of your Official Transcript of Record (OTR) directly to BCU, along with comments about your status.
Downloadable Forms
The following downloadable forms are needed and number 2 in the above list of requirements is covered by the BCU ETEEAP Application Forms number 01 to 04 below. You can download them and fill them up then send them to BCU along with the other documents following the procedure above. You may also send these requirements to this email address: bcueteeap@gmail.com
BCU ETEEAP Requirements List
BCU ETEEAP Application Form-01
BCU ETEEAP Application Form-02
BCU ETEEAP Application Form-03
BCU ETEEAP Application Form-04
BCU-ETEEAP Sample Application Letter
BCU-ETEEAP Editable Application Letter
After submitting all your application documents, BCU will send you a reply with the three important sample documents below. This was their reply to the application of a candidate for their MAAS indicating which subjects/courses were covered by the applicant's credentials and those that he needs to enroll through online blended learning.
BCU-ETEEAP Registrar Requirement
BCU-ETEEAP Sample Evaluation Form
BCU-ETEEAP Sample Assessment Form
Please note that the cost above are subject to change without prior notice. The indicated cost computation is as of the indicated date, and in case-to-case basis.
On top of the enrollment, tuition and other miscellaneous fees already mentioned, BCU also charges students a one-time ETEEAP fee for each level of higher education. In the details below, the values are in Philippine Peso.
Breakdown:

EPF – 2,000.00

EAF – 3,000.00

APF – 8,800.00

EEF – 8,400.00
Breakdown:

EPF – 2,000.00

EAF – 3,000.00

APF – 12,000.00

EEF – 11,500.00
Symbols:
EPF – ETEEAP Processing Fee
EAF – ETEEAP Application Fee
APF – ETEEAP Panel Fee
EEF – ETEEAP Evaluation Fee
We used an enrollment of a student on Masters of Arts on Administration and Supervision (MAAS) which is offered by BCU. This is a versatile Master's degree that can be used in the administrative position of different fields and can be applied on different undergraduate degrees. Many of its contents are related to education institution administration.
Breakdown:

Payment 1  – 5,530.00 (On enrollment)

Payment 2 – 5,530.00 (Midterm)

Payment 3 – 5,452.88 (Finals)

For details, please see this.
For other inquiries, you may leave a comment below as BCU administrators are monitoring this page and we will provide you with the appropriate information in our replies if they are not found on this page or in other parts of this site.

Here is a link to the university's post of the partial list of their graduating students which includes those under ETEEAP:
See BCU's list of graduating students as of November 15, 2021 which includes those under the ETEEAP here.
_________________________