Three Simple Steps to your Degree in a nutshell.
---
Here is a simplified procedure in applying for the ETEEAP accreditation and enrollment in a nutshell.
Below the image are the links to the sample application letter, sample CV, and the editable application form from CHED that can be submitted to any ETEEAP deputized school.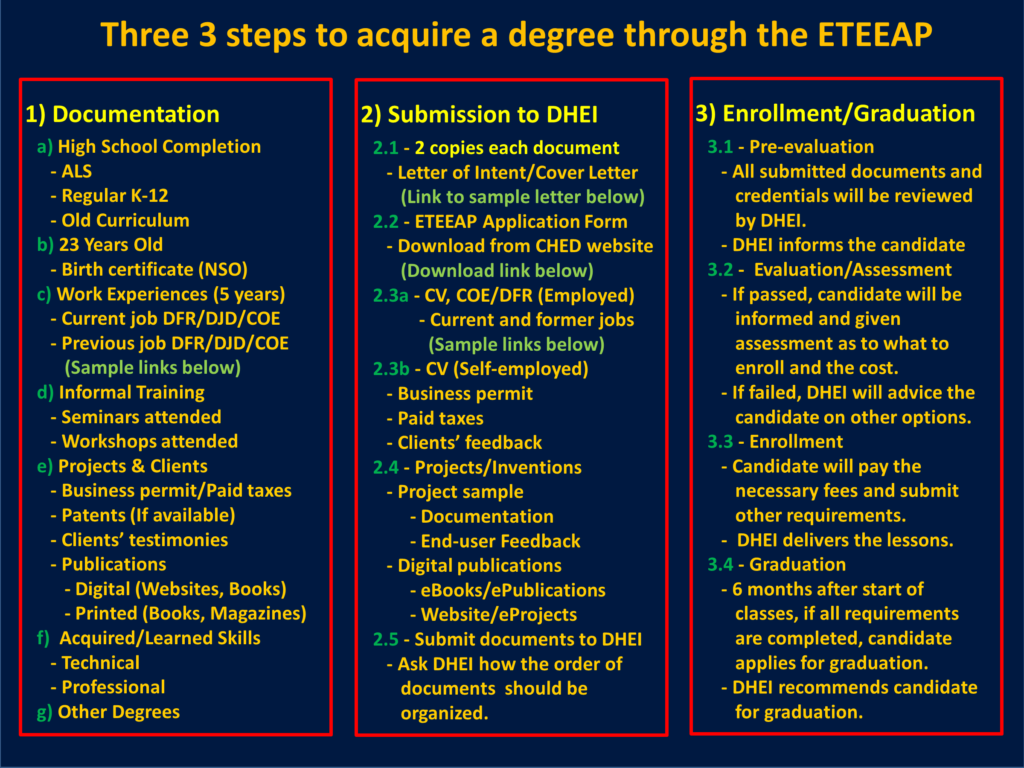 ---